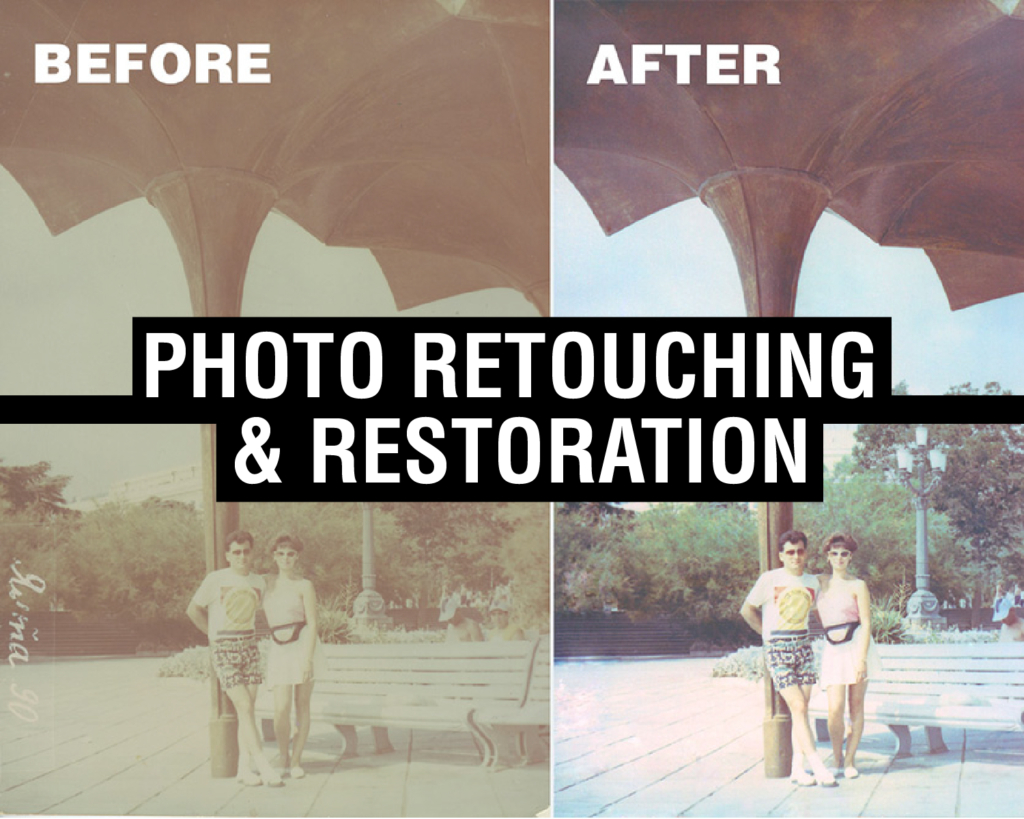 Photo Retouching & Restoration
Retouching photos are done on a daily basis. Every photographer processes each photo to make sure color, brightness, and resolution are up to par. Airbrushing photos is also very common in retouching.
Photo Restoration is a much lengthier process. To restore very old and outdated photos to bring back quality includes fixing the color, making sure the photo has good contrast, making sure there are no dust or scratch marks from the photo itself or from the scan process. Wear and tear is a big process in restoring photos to a good condition.